'Best In Class'
ABM Planning Services
Our ABM Planning Services help clients keep, win and grow bigger accounts by targeting individual customers and the people within them for maximum effect.
Accelerate Enterprise deal velocity and account revenues through insight driven ABM campaigns backed by data.
Ready to Book an ABM Planning Consultation?
When starting or scaling ABM, it is important to have a comprehensive, actionable plan that is backed by data to help cement internal understanding and secure business buy-in.
If you would like to explore the key set of processes that are required for ABM success, then book an ABM planning consultation call at a time and date that suits by using our live calendar:
Understand the Account selection process
Use Insights driven targeting of individuals in the decision making unit
Align and manage key Marketing and Sales stakeholders
Ensure C-suite buy-in as a plan is delivered
Explore the key steps to ABM success
Not Ready To Talk?
Build The Internal Business Case For ABM
This executive briefing is designed to introduce ABM to your sales and marketing teams.
It describes the objectives and benefits of ABM, showing how this approach maps to our business goals, and provides a practical walkthrough of the framework and steps we should take to implement a successful ABM programme.
How to implement an ABM pilot
Which account you should be targeting
How to build the business case for ABM
Closely align marketing and sales
Developing an optimum customer value proposition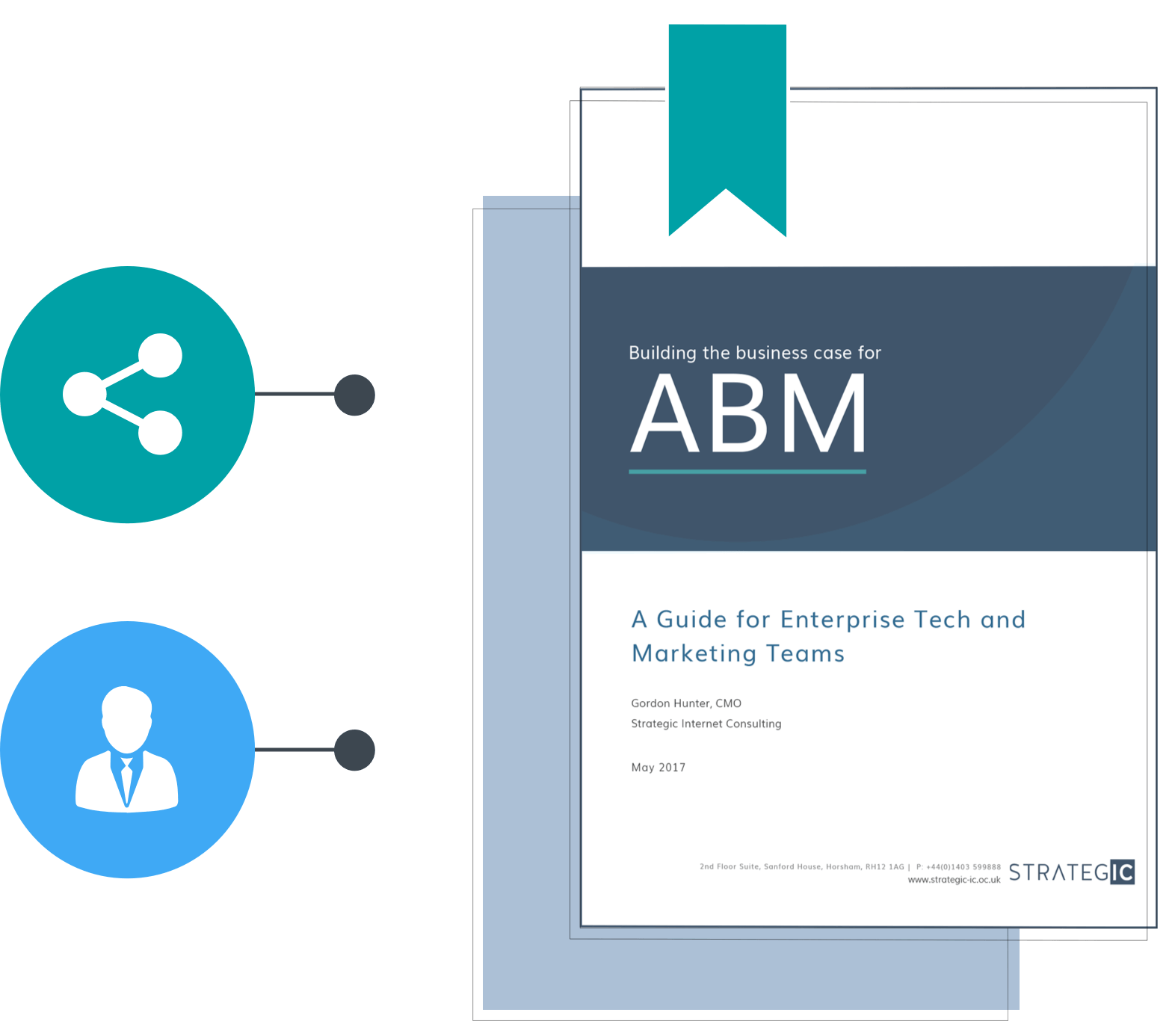 The Value of Account-Based Marketing
80% of B2B marketers globally say ABM outperforms all other B2B marketing tactics
Source: ITSMA
60% of marketers report revenue increase of at least 10% within a year
Source: ITSMA
84% of marketers said that ABM had significant benefits to retaining and expanding existing client relationships
Source: Alterra Group
Some Of Our Customers
Strategic IC specialise in helping some of the world's largest B2B enterprise tech, professional service and pharmaceutical companies increase and nurture their sales and marketing pipelines Want More Information?
Why not download our step-by-step Guide to Account-Based Marketing. From understanding the basics, to implementing best practice campaigns.