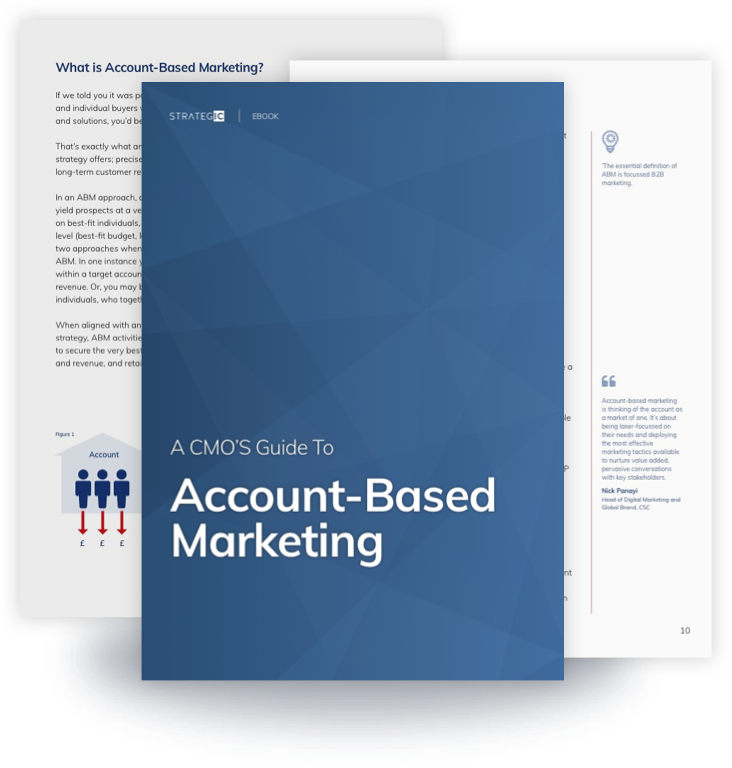 A [CMO's] Guide To Account-Based Marketing
How to precision target buyers interested in your services
A Step by Step Guide to Account-Based Marketing: From Understanding The Basics, To Implementing Best Practice Campaigns
Account-Based Marketing (ABM) enables B2B marketers to treat individual accounts as a market in their own right, driving engagement with target companies and best-fit individual buyers.
Focusing on best-fit buyers enables marketers to maximise resources, reduce sales cycle length and improve ROI.
ABM activities integrate well with an Inbound Marketing strategy giving organisations an effective way of reaching the best opportunities for long term growth.
What ABM is and how it helps grow businesses

Why ABM integrates well with Inbound Marketing

Key steps for implementing an effective ABM plan

Various methods that can be utilised to target specific businesses and/or individuals
How to use LinkedIn for ABM activity

Best practices to follow to maximise ABM effectiveness

Considerations for technology and tools you need for ABM campaigns

Key ABM reporting considerations
Get a preview of what's inside this eBook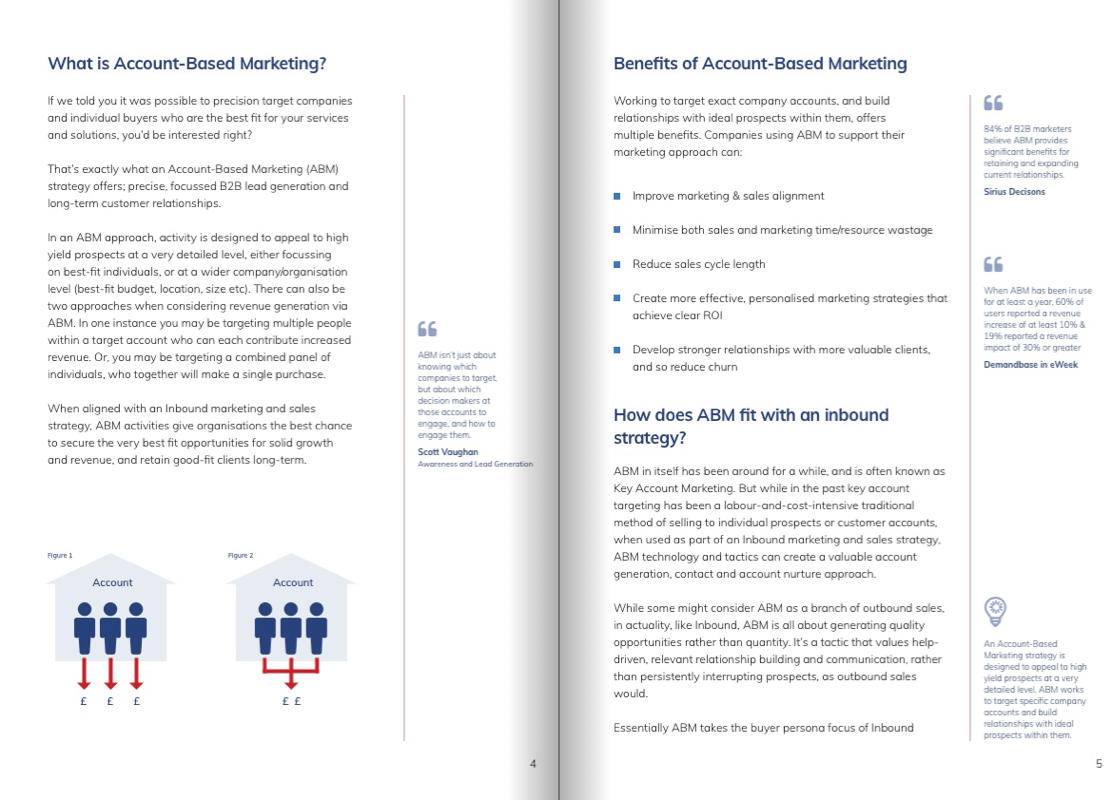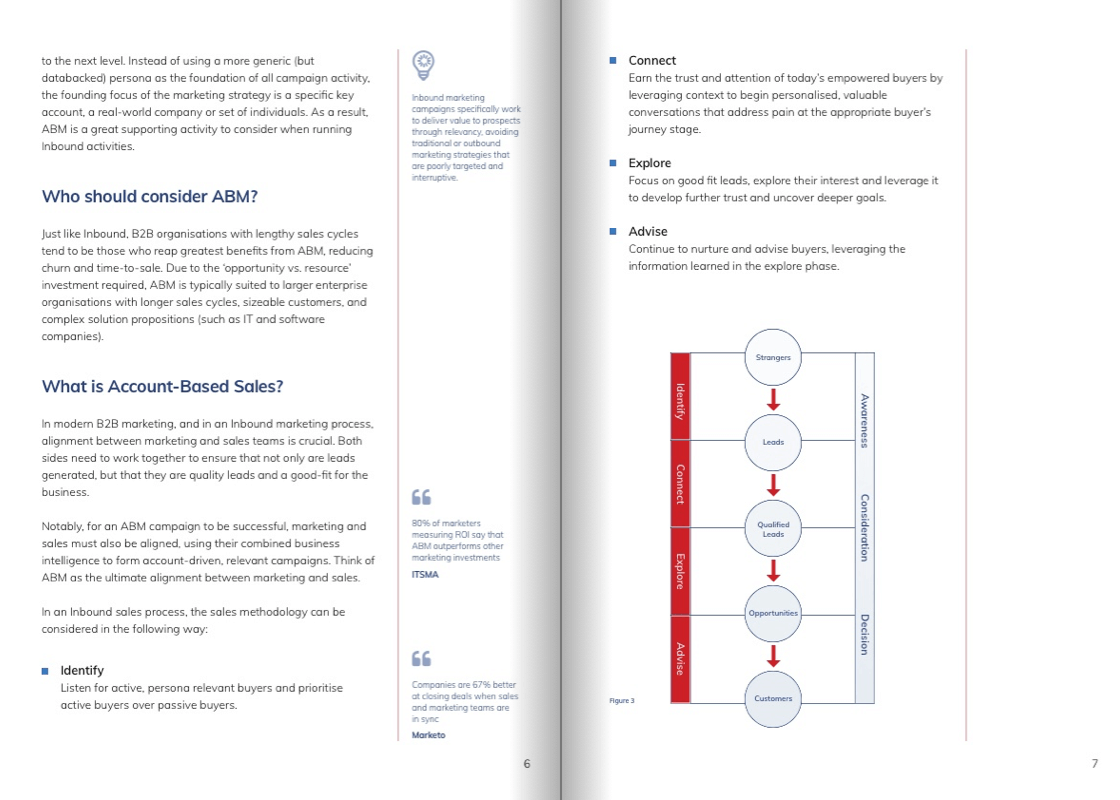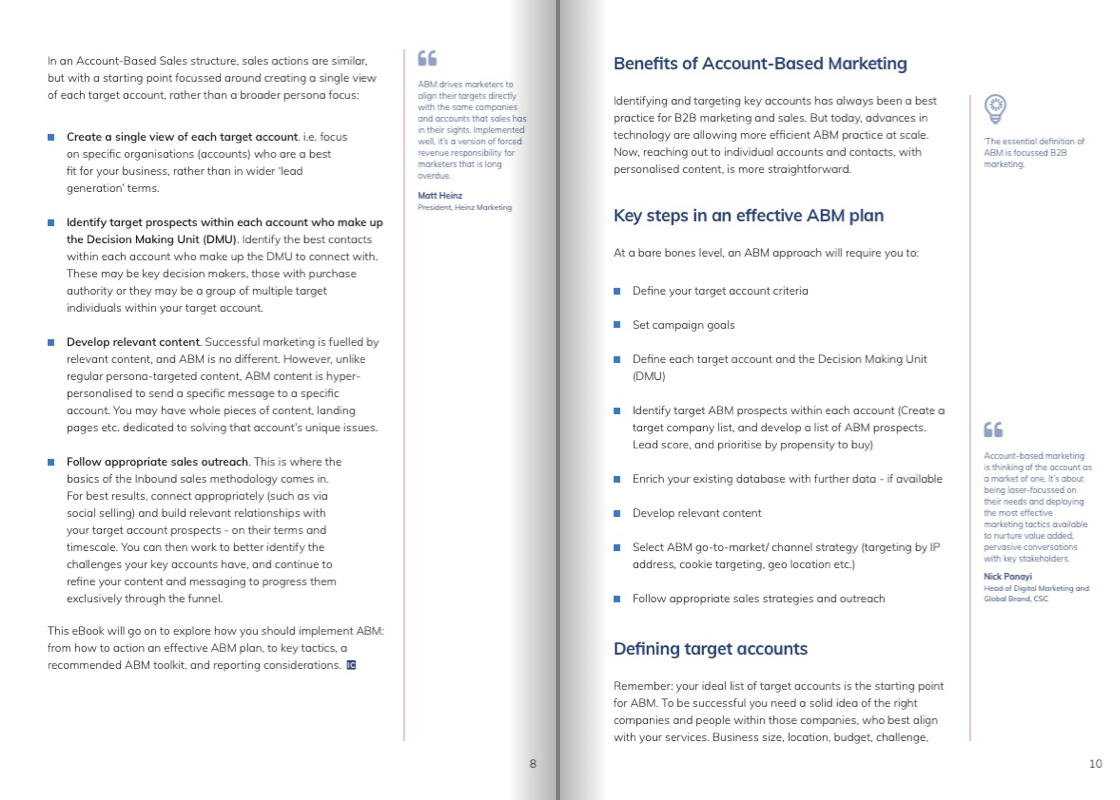 Frequently Asked Questions
Why do I need to fill out the information required?
There's a lot of information out there. By telling us who you are, we'll make a note not to recommend unrelated information, and ensure we show content of value to you. We will always keep your personal information safe. You can read more in our privacy policy.
Is this really free?
Absolutely! We hope you find it of value. Feel free to contact us if you have any questions.
By supplying your contact information, you authorise Strategic IC to contact you with further information | Privacy