Road test your
ABM strategy
Accelerate your growth with our ABM Lunch & Learn workshop
Review your growth strategy with our ABM experts
ABM Lunch & Learn
You may be reviewing the suitability of Account-based Marketing for your organization, in the early stages of deployment, or well advanced with your strategy. No matter where you are on your ABM journey, our ABM Lunch & Learn workshop is for you.
On this 90-minute interactive workshop we'll:
Review your growth objectives
Show how ABM can help meet these objectives
Discuss which ABM program is right for you
Share best practice examples from other B2B tech brands
Offer insights on how to avoid common obstacles
Create your personalized ABM Strategy Roadmap
[Please note: This is an in-company workshop for you (and your team) and not a public webinar]
Meet your hosts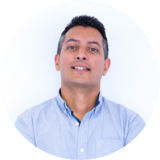 Fes Askari
Director of Sales & Strategic Accounts
Follow Fes Askari on Twitter
Connect with Fes Askari on LinkedIn
Fes is responsible for all commercial conversations at the Agency and has an acute understanding of the B2B technology market and the challenges facing companies looking to win, grow, and retain their most important accounts. He guides ABM Lunch & Learn attendees through a series of discovery questions in order to uncover real insights about their business, market, clients, and challenges.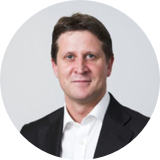 Declan Mulkeen
CMO
Follow Declan Mulkeen on Twitter
Connect with Declan Mulkeen on LinkedIn
Declan heads up Marketing at strategicabm. After some 20 years working as a CMO in the Professional Services, SaaS and EdTech sectors, Declan is now Agency-side building the strategicabm brand and running the Agency's successful ABM program. He will share his experience of what works and doesn't with ABM giving you a unique insight. Declan is also the host of the leading ABM podcast,
Let's talk ABM
.
ABM Lunch & Learn
outcomes
Situational analysis
We'll review together your current Go-to-market strategy and recommend enhancements.
Success factors
What makes a successful ABM program? We'll share how to create a winning ABM strategy.
Return on Investment
ABM improves your reputation, builds relationships, and ultimately, drives revenue growth. We'll show you how.
Personalized ABM Strategy Roadmap
You'll receive a personalized ABM Strategy Roadmap to help you launch or optimize your ABM program.
The ABM Lunch & Learn workshop really helped us clarify our ABM roadmap
Lynsey Jenkins
Senior Marketing Director
Contrast Security
Book your ABM
Lunch & Learn
workshop
ABM Lunch & Learn is a unique knowledge exchange opportunity for you to share your current ABM journey, hear how other B2B tech brands are succeeding and learn best practices.
ABM Lunch & Learn is a 90-minute interactive workshop delivered via ZOOM.
P.S: Bring your team!
Book now