ABM readiness
workshop
Create the foundation for a successful ABM strategy
Let's work together to get you ABM ready.
ABM readiness workshop
What are the Key Success Factors that show your organization is ready to launch an ABM strategy? What must be addressed before you can be ABM ready?
Our ABM readiness workshop is a unique platform to work together and review your current Sales and Marketing operations, your ABM objectives, and your ability to deliver on them.
The output of this paid workshop will be a personalized report with recommendations to launch a successful ABM strategy.
Our ABM readiness workshop covers:
Review of your business objectives and context for ABM
ABM program type recommendations
Assessment score of current Sales and Marketing alignment
Resource recommendations per ABM program (budget + people)
Review of in-house capabilities and capacity
Technology assessment (current and proposed recommendations)
ABM success measurement (vs. business objectives)
ABM reporting recommendations
[Please note: This is an in-company paid workshop for you (and your team) and not a public webinar]
Meet your hosts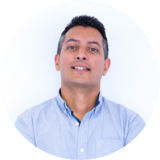 Fes Askari
Director of Sales & Strategic Accounts
Follow Fes Askari on Twitter
Connect with Fes Askari on LinkedIn
Fes is responsible for all commercial conversations at the Agency and has an acute understanding of the B2B technology market and the challenges facing companies looking to win, grow, and retain their most important accounts. He has advised hundreds of companies on their ABM strategy and is a recognized leader in the Account-based Marketing industry.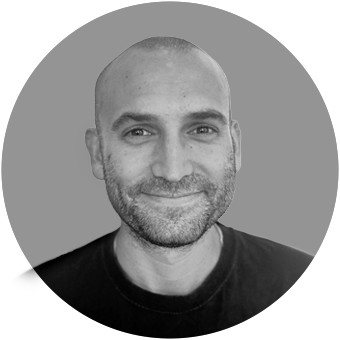 Jack Rawlings
Head of ABM
Connect with Jack Rawlings on LinkedIn
Jack Rawlings is a seasoned Marketer with experience in both B2C and B2B worlds. In his role as a Head of ABM at strategicabm, he works with Marketing and Sales teams of leading B2B tech brands to develop impactful ABM strategies to meet their growth objectives.
ABM readiness
workshop outcomes
ABM framework and readiness assessment
We'll review together your degree of readiness for ABM and assess key success criteria.
Planning and implementation report
We'll provide a detailed report on the resources required for your ABM program as well as additional training and advisory guidance.
ABM technology review
We'll assess your current ABM technology and usage as well as make recommendations for any changes as your ABM strategy matures.
ABM success measurement and reporting
We'll advise on the ABM dashboard needed to align your business objectives with the KPIs of an ABM strategy. We'll also make recommendations on best practice reporting to Leadership.
Report playback workshop
Formal presentation of recommendations and suggested ABM strategy to key Sales and Marketing stakeholders
ABM requires a significant change in mindset, processes, and approach to succeed. Investing in getting 'ABM ready' makes the journey so much easier.
Gabrielle Pirzad
Head of Global ABM Strategy and Center of Excellence
Cloud Software Group
Let's talk ABM
readiness
The ABM readiness workshop is a unique opportunity to review all the key components of a successful ABM program to set your organization on the right course.
This paid workshop offer comprises:
pre-workshop preparation and data analysis
workshop session No. 1 [half-day readiness assessment]
data analysis and report drafting
workshop session No. 2 [half-day report playback]
The cost of this workshop is $10,000 [£8,000]
Let's have an initial chat to review your objectives for the ABM Readiness session and prepare the groundwork.
Book a 30-minute prep call